Message from the Principal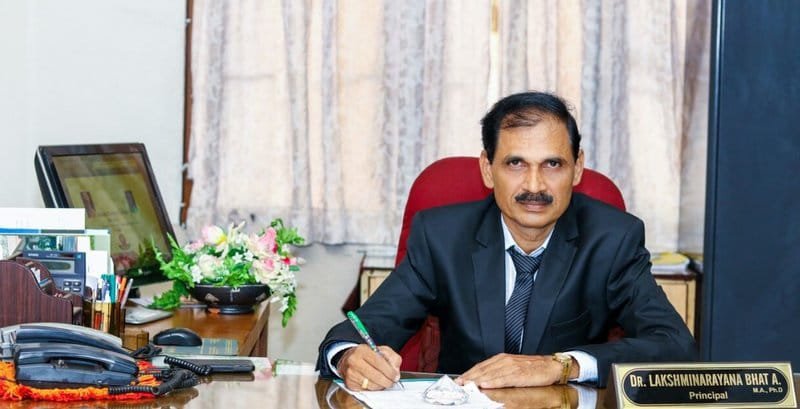 Education is a powerful device in shaping the destiny of a nation by bringing desiredchanges in socio-cultural life. Swami Vivekananda, a great thinker and greatreformer of India defined education as the manifestation of the perfectionalready in man. Value-based education gives meaning and strength to anindividual's very existence. Higher education is critical for developing amodern economy. Prof. Strumilin opines that, higher education causes anincrease of 300 per cent in labour productivity.  Education imparted at the college levelenable students to acquire the basic intellectual paraphernalia, thinkingability and skills needed for employment. The concept of Evening College came intoexistence during 1970s owing to the demand from employed people thronging atthe portals of higher education.
BesantEvening College is one of the leading colleges of Mangalore University and is situated inthe heart of Mangaluru city, and provides quality education. The college is reaccredited in 2015 with B grade by National Assessment andAccreditation Council (NAAC). With Besant Evening College, Women's National EducationSociety displayed initiative, enterprise and conviction coupled with concernand compassion for the less privileged youth, who would have been denied highereducation in the normal course. TheBesant Evening College wasstarted in 1976 for the students who "Learn while they earn". But now studentsalso come to obtain degree along with CA, CS and other courses. Hence, there isa great need to provide quality education with innovative teaching using modernteaching gadgets. In the teaching learning process, teachers are considered aspersonality developers and guides. We,the teachers in the Besant Evening College care for the wellbeing of students.The college NSS andoutreach programmes conducted gives an insight to participate in solving reallife environment. Many of our students have secured ranks and have alsocompleted their professional courses like CA, CS and ICWA. Now, the college isgearing up to a new beginning of providing CA, CPT and CS coaching with B.Comdegree programme. This will help the students to avail all facilities in house.Withexperienced and dedicated teaching/non teaching staff and state of the art class rooms, well equipped library, excellentinfrastructure, college helps students to realize their goals in life.